By Candice Jalili |  Elite Daily ©
---
I was under the impression that hand jobs stopped being a thing as soon as real sex started being one.
But the other day, a guy friend was telling me he hooked up with a girl, and she gave him a hand job…
And you know what? He didn't hate it.
ARE HAND JOBS STILL A THING?
Fortunately for everyone, I asked, and the answers I found were certainly surprising.
First off, we had these guys who not only think hand jobs are a thing, but who were, much to my surprise, pretty into them. And by "pretty into," I really mean, like, SUPER into them.
This guy thinks they're a thing, and that's a FACT.
What kind of question is that? Is air still a thing? 😀
---
This guy likes that hand jobs leave room for him to kiss his girl:
I like them. Sure, blowjobs are great, but there's something nice about being able to continue to kiss your girl while she's also working the penis.
---
This guy is very specific about the kind of handy he likes:
fuck yea i like a good handjob over a BJ.

and then my favorite way to get pegged is with a reach around. nothing beats a prostate orgasm + handjob.
---
This guy says they have a higher chance of making him come than nearly ANYTHING ELSE:
When I have one of those days I can't come for shit, a handjob has a higher chance of doing the job than nearly anything else.
---
This guy sees them as a nice, hassle-free alternative to blowies:
Absolutely. It's nice for me (when done right), much quicker than a blowjob, not much of a hassle for the lady, I can make out with her at the same time and still cum in her mouth if I want to.

I honestly prefer it to blowjobs which for me feel nice, but don't really get me going unless she is willing to spend 20-30min down there. Much easier to get me there by hand.

tl;dr: If I want a fast, hassle-free, relaxed orgasm, handjobs are the way to go.
---
This guy would even choose a quality handy over a subpar blowie:
Ill take a good handjob over a mediocre BJ any day of the week…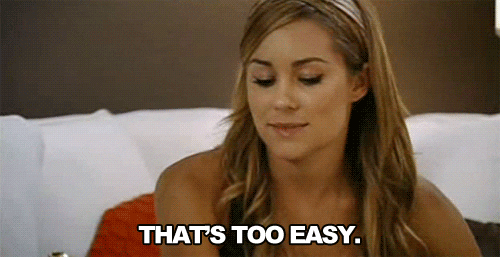 ---
This guy thinks they've actually got an edge on blowjobs in general:
yes, and I still really enjoy them. You can still make out while getting one, unlike a blowjob.
---
And so does this guy:
Yes. I prefer them over oral, I don't know why. Well, they feel better and result in the final act, which oral doesn't usually. I'm broken =(
---
This guy's girlfriend has figured out the perfect routine with them:
My girl has worked out a pretty nice back and forth of fast hand, slow mouth. She uses coconut oil feels amazing.
---
This guy appreciates a really well-done hand job:
I prefer them. My gf has it down pat to where it is catered to my needs. She is fucking great at giving them, and i love getting them
---
This guy thinks they're "neat":
Kissing + hand job while I finger her is neat.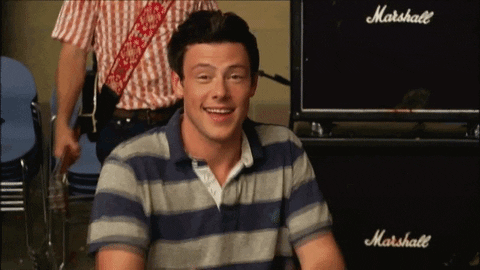 ---
This guy wants them ALL THE TIME:
I think every occasion is an occasion where I want one. Watching TV, cooking dinner, eating at a restaurant where the tables have table cloths. I have never been disappointed to have my dick grabbed*

*consensuallybyapersonofmypreferredgender.
---
This guy says one of the best orgasms he ever had was from a hand job:
My girl is great at it. I'm a long game kinda guy but she made me shoot and it was one of the best orgasms I've ever had. Misr of my shoots are very hard earned. Handjobs require little physicality therefore more intense
---
This guy wishes they were still a thing:
I wish they were a thing. I love a good handjob and my SO gives a great one, but I rarely get it as she'll get riled up and then want to sex without waiting for refractory period. So I'll get a little jerking, but not a handjob. However cock sucking is more common starter.

I define handjob as to finish/orgasm. Same with a blowjob. There's jerking and handjobs. There's sucking and blowjobs.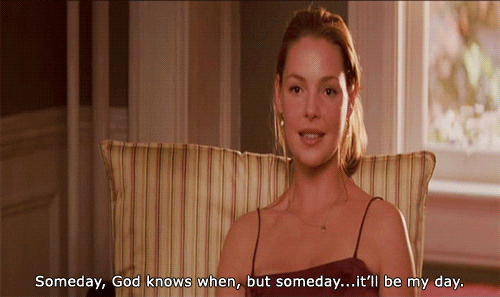 Next, we had these guys who weren't quite as STOKED about them as the guys in the previous group. But they definitely weren't opposed either.
This guy appreciates a nice handy from behind:
Handjobs are cool. Not as good as oral or other kinds of sex.

However, sit on the edge of your bed and have your partner sit directly behind you and reach their arms round. Handjobs from behind are the fucking shit, and it's pretty easy on both parties. Alternatively, stand in the shower and do the same thing.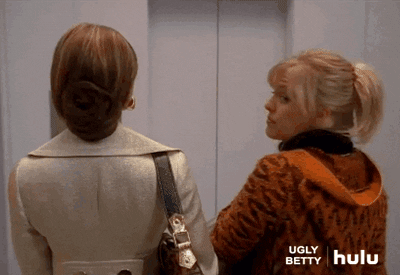 ---
This guy thinks lube can make or break a hand job:
If the woman knows what she's doing and uses lube, a handjob feels WAY better.
---
This guy sees it as a sort of progression:
I prefer the handy>blowy>fucky>anally progression.
---
This guy isn't totally opposed:
a nice handy can really come in…handy sometimes
---
This guy thinks they're pretty commonplace:
Maybe it's just me, but most dates/fun times/affairs/etc I had always had a handjob/blowjob or two. So yeah, it's definitely a thing.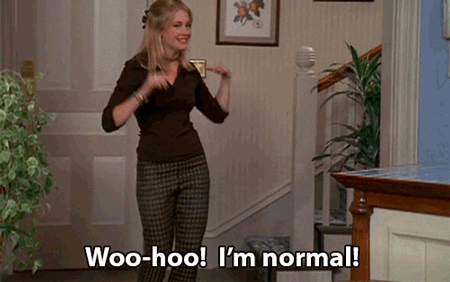 ---
This guy thinks the only issue with hand jobs is that girls are bad at them:
They are absolutely still a thing. Problem is most girls suck at them. But I once got one from an RMT. It was amazing.
---
This guy knows from firsthand experience that they're still thing:
Can confirm, handjobs are still a thing.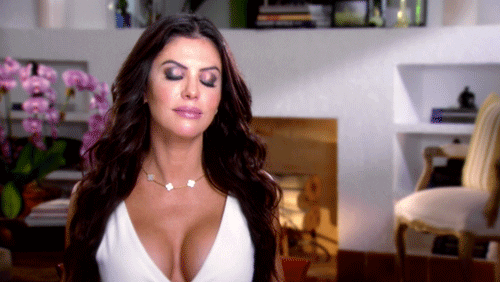 Finally, we have these guys who confirmed my original suspicions that guys older than 14 are just not into hand jobs… like, at all.
This guy thinks they're only a high school thing:
I have to say no. I feel like those go out the window in high school. If I want a handjob I'll do it myself. I'm an expert.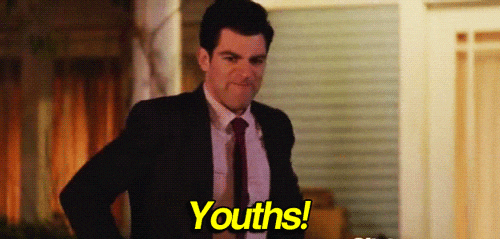 ---
This guy is team blowjob:
I've never had a good handjob, it's always too rough or too light or she ends up jackhammering my balls or something.

Blowjob is objectively better, even a bad blowjob is good as long as there's no teeth involved.
---
This guy only trusts himself to get the job done:
Never got a good handjob from someone other than myself. If it's a girl I'd rather her just use her mouth.
---
This guy also only trusts one person to get the job done with hand jobs:
I'm the only person I trust to give me a handjob.
---
This guy sees himself as a hand job "expert":
I have to say no. I feel like those go out the window in high school. If I want a handjob I'll do it myself. I'm an expert.
---
This guy is never going to come from a hand job:
I mean, if she grabs it during some sort of foreplay, that's fine, but I'm never going to finish like that and if you're not mixing your mouth into that mix, I just assume pass on the "indian sunburn" or some more politically correct term I have no idea of.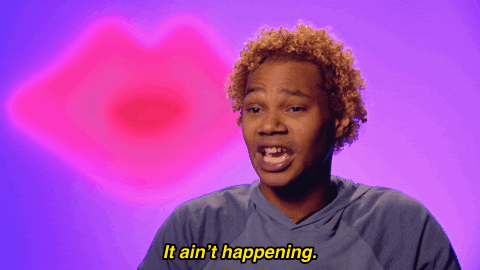 ---
This guy compares hand jobs to going to a steakhouse only to get chicken tenders:
I hate handjobs, 100% of the time I know I can give myself a better one. And to me, knowing that it's someone else doesn't make it any better.

Handjobs are like going to a steakhouse and ordering chicken tenders.
---
This guy thinks the trick to a good handy is turning it into a blowie:
fuck no. The only handjobs I want are the ones I give myself.

The key to giving a good handy is putting your mouth on it.
---
This guy really doesn't get what the big deal is:
Uh, I can give myself a handjob. And I've got a lot more practice at it than you. How about something else?
---
This guy thinks they're a TOTAL waste:
Hand jobs are a total waste. It's just something I could do myself, only it's not as good. There is no situation where getting sexually frustrated for 10 minutes or so is a positive for me unless it will be immediately followed by insertion. I'd rather eat pussy and go home than get a hand job.
---
This guy has never met a woman who could do it better than he could:
No thanks. But maybe because I've never been with a woman that can jerk me off better than me. A hand jobs is a mans job.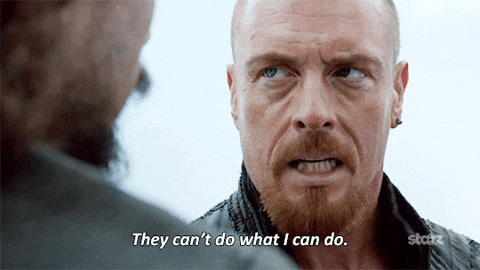 Sure, a lot of guys confirmed my suspicions that hand jobs really aren't a thing anymore… but lots of guys are also pretty into them.
I guess it's time to check in with your BF.
---
Source: Guys Reveal Wether Or Not Handjobs Are Still A Thing | Candice Jalili – Elite Daily ©